Debut Authors Program
---
One of ITW's most important missions is supporting authors throughout their debut experience—and beyond.
As a member of the Debut Program you will be offered resources and invited to take part in activities and programming designed to help elevate your release and launch your career.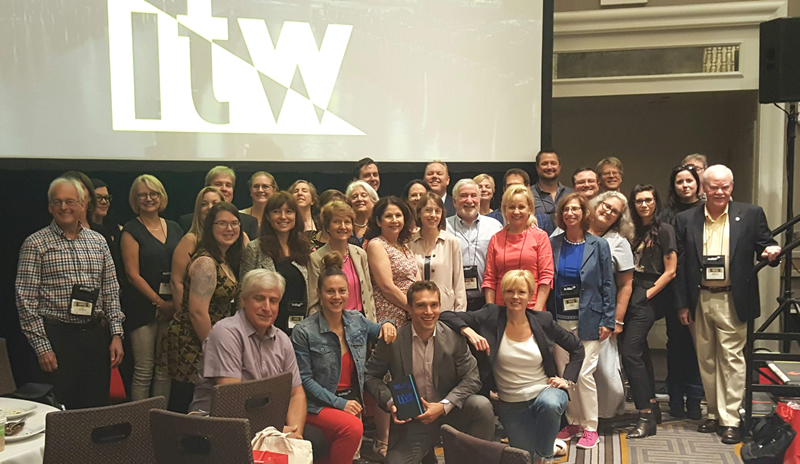 Membership as a Debut Author is determined by the following criteria:
Signed contract/publication date for the debut novel.
Publication by an ITW-recognized publisher.
The novel is the author's first ever work of book-length fiction (greater than 40,000 words). No previous novel can have been published under another (pen) name or self-published. Previously published non-fiction works do not preclude membership.
Are you an aspiring writer? Join us at ThrillerFest and pitch an incredible array of agents one-on-one at PitchFest!
Are you a published author at any stage of your career looking to take your work-in-progress to the next level? Apply to be part of an intimate, in-person MasterClass. Plus learn about firearms, explosives, pathology, and all aspects of the business side of a writing career with CraftFest sessions.
Frequently Asked Questions about the Debut Authors Program:
Which Debut Class will I be part of?

The author's Debut Class is determined by date of publication, which must fall between the end of this year's ThrillerFest and the start of the next one, so that the author is able to appear at one of ThrillerFest's most popular events, the Debut Breakfast. The debut work must be published after the end of last year's ThrillerFest and before the start of the next year's event.

What if my publisher is not on the ITW-Recognized Publisher List?

ITW's list of Recognized Publishers is growing, and if you are published by a new or small press that is not yet included, please encourage them to apply by reading the guidelines here.

What are the benefits of joining the Debut Authors Program?

There are many benefits to being a Debut Author, such as:

The opportunity to appear at the Debut Authors Breakfast at ThrillerFest. Read about the experiences of prior Debut Authors at one of the conference's most popular events: A Thrill a Minute by Anthony J. Franze and Jenny Milchman, View from a Debut by Carter Wilson, and People, Passion, Places, Pain: ThrillerFest! by Donna Galanti.
The opportunity to receive media coverage at ThrillerFest. For instance, BookTrib.com profiled the Class of 2011/12 and The Big Thrill, Library Journal, and Suspense Magazine ran stories as well.
Opportunities for coverage in ITW's The Big Thrill—with over 30,000 subscribers!
Coming soon: Write2Thrill.org, ITW's knowledge portal with the latest career & craft information, multi-media content, a Debut Author corner and more.
An interactive Facebook group where you can go to ask questions, receive support, and benefit from the camaraderie of others who are experiencing the same nerve-wracking jubilance of being a debut!

What if I've written other books?

You can write as many books as you want—we Debuts all know that the first book published isn't always the first written! But in order to qualify as a Debut Author, the debut novel must be your first ever book-length work of fiction (40,000 words or greater). This means that publishing short stories or non-fiction does not preclude you from membership, but having another novel published under any name, in any genre, here or in any other country, or self-published, does.

Is there a deadline for applying?

You may apply to be a member of the Debut Program any time after you've signed a contract/been given a pub date from a Recognized Publisher, but if you wish to appear at the Debut Breakfast at ThrillerFest, you must submit an application at least two months prior to the start of the conference to allow your membership to be processed and your book to be included in promotional materials. Some rare exceptions may apply to be decided on a case-by-case basis.

Do Debut Authors ever get together in person?

Members of the Debut Authors Program have attended one another's book events, met for social gatherings, and even helped with research. Members who attend ThrillerFest go out to dinner to prepare for their exciting Breakfast appearance. One of our members recently helped another get a VIP tour of the Pentagon and a tour of the U.S. Capitol by a senator's chief of staff.

Does it cost anything to be a member of the Debut Authors Program?

As with all of ITW, there are no membership or other dues.

How do I apply to the Debut Authors Program?

Simply scroll down and fill out the form, or you can email our Membership Coordinator, Tori Eldridge.