2022 Thriller Awards
---
We're thrilled to announce the winners of the 2022 ITW Thriller Awards: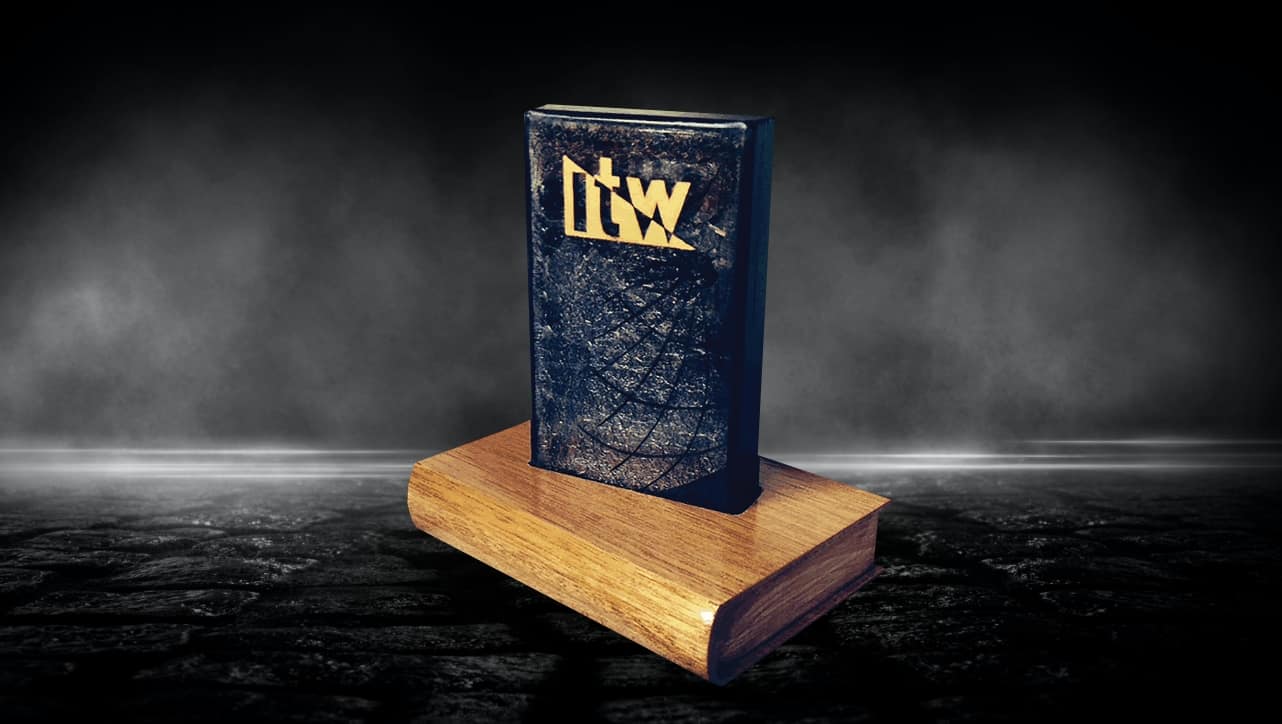 Best Hardcover Novel
THE TURNOUT

Penguin/Putnam

RAZORBLADE TEARS

Flatiron Books

ROCK PAPER SCISSORS

Flatiron Books

THESE TOXIC THINGS

Thomas & Mercer

RED WIDOW

Penguin/Putnam

I AM NOT WHO YOU THINK I AM

Blackstone Publishing
BEST FIRST NOVEL
GIRL A

HarperCollins

REPENTANCE

Agora Books

MY SWEET GIRL

Berkley

DAMASCUS STATION

W.W. Norton & Company

BONES OF HILO

Crooked Lane Books
BEST AUDIOBOOK
RAZORBLADE TEARS

Macmillan
Narrated by
Adam Lazarre-White

SLEEPING DOGS LIE

Audible Originals
Narrated by
Melanie Nicholls-King and Lindsey Dorcus

HOW IT ENDS

Audible Originals
Narrated by
Joniece Abbott-Pratt

PRODIGAL SON

Macmillan
Narrated by
Scott Brick

THE JIGSAW MAN

HarperCollins
Narrated by
Davine Henry
BEST PAPERBACK ORIGINAL NOVEL
FLIGHT RISK

Lake Union

UNDER COLOR OF LAW

Thomas & Mercer

THE LIGHTHOUSE WITCHES

Berkley

BLOODLINE

Thomas & Mercer

MY MISTRESS' EYES ARE RAVEN BLACK

Turner Publishing Company
BEST SHORT STORY
Not My Cross to Bear

Down & Out Books

Demon in the Depths

Ellery Queen Mystery Magazine

The Lemonade Stand

Ellery Queen Mystery Magazine

The Interpreter and the Killer

Ellery Queen Mystery Magazine

Bad Chemistry

Ellery Queen Mystery Magazine
BEST E-BOOK ORIGINAL NOVEL
THE DARK SIDE: ALEX HUNTER 9

Pan Macmillan

WHERE THE WICKED TREAD

John Connell

LITTLE GIRL TAKEN

Bookouture

BLOOD PARISH

E.J. Findorff

MOTHER MAY I

S.E. Green

BLUE MADAGASCAR

Andrew Kaplan

LAST ONE ALIVE

HarperCollins
BEST YOUNG ADULT NOVEL
THE BOX IN THE WOODS

HarperCollins

CALCULATED

Wolfpack Publishing LLC

DARK AND SHALLOW LIES

Penguin Young Readers

THE PROJECT

Wednesday Books

HOUSE OF HOLLOW

Penguin Young Readers
Congratulations to all the finalists!
Also receiving special recognition during the ThrillerFest XVII Awards Banquet:
2022 ThrillerMasters Frederick Forsyth and Diana Gabaldon
2022 Spotlight Guest Joseph Finder
2022 Spotlight Guest Veronica Roth
2022 Thriller Legend Writers House
2022 ThrillerFans Theresa Lee and Rosie Stroy
The Board of Directors and members of the International Thriller Writers wish to congratulate all the winners and nominees of the 2022 Thriller Awards.
Special thanks to the Thriller Award judges for their hard work and dedication!
Tosca Lee
ITW Board of Directors, Vice President, Awards
ITW Community
patrons
sponsors
supporters
Actives

Sandra Brannan

Clive Cussler*

Dirk Cussler*

Shane Gericke*

Faye and Jonathan Kellerman*

John Lescroart

Joanie McDonell

Karin Slaughter

Larry D. Thompson

Actives

Kathleen Antrim*

David Baldacci*

Neal Baer

Steve Berry*

J. Jackson Bentley

Gary Braver*

Sandra Brown*

Dale Brown*

John Case*

Lee Child*

James Comey

Michael Connelly

Glenn Cooper

Richard Curtis*

Jack F. Du Brul*

David Dun*

Joseph Finder

Brian Garfield*

Tess Gerritsen*

Leslie Glass*

Jeff Gunhus

Vicki Hinze*

Lisa Jackson

Alex Kava*

Raymond Khoury

Deborah LeBlanc

Eric Van Lustbader*

D. P. Lyle M.D.*

Gayle Lynds*

Steve Martini

Brad Meltzer

David Morrell*

Katherine Neville*

Michael Palmer (2004-2013)*

James Patterson*

Andrew Peterson

Douglas Preston*

Lissa Price

Keith Raffel

Christopher Reich*

James Rollins*

M.J. Rose*

JoAnn Ross

Hank Phillippi Ryan

John Saul*

Andy Siegel

Susan Arnout Smith

R.L. Stine*

Brad Thor*

Lisa Unger

Paul Vidich

Associates

Maria Carvainis

Leisure Books*

JK Franko*

Ed Mitchell*

Henry Morrison*

Adrian Muller*

Bill Sewell

Tor/Forge Books*

Jennifer S. Wilkov

Actives

Steve Alten*

Ashok Banker

Ted Bell*

Emily Benedek

Janet Berliner-Gluckman*

Gary Birken

Mike Bond

Sandra Brannan

Allison Brennan

Mike Brogan

Jan Burke*

Lindsay Cameron

Lorenzo Carcaterra

Lincoln Child*

Stephen Coonts*

Brian D'Amato

B. J. Daniels

Nelson DeMille

Eileen Dreyer*

Joanna Elm

Linda Fairstein*

Anthony Flacco

Vince Flynn (2004-2013)*

Chris Fox

Joel Goldman*

Howard Gordon

Heather Graham*

Thomas Greanias

Gary Grossman

Humphrey Hawksley

Bonnie Hearn Hill*

Mark Imhof

Alan Jacobson

Judith Kelman*

Harley Jane Kozak

Jon Land

Dennis Lynds (2004-2005)*

Patricia McLinn

Michael McMenamin

Francine Mathews*

Nan McCann

Kyle Mills*

Twist Phelan

Christopher Rice*

Wendy Roberts

John Sandford

James Siegel*

Carl T. Smith*

Deborah Smith*

Taylor Smith*

L.A. Starks

Mariah Stewart*

Peter Straub*

Lee Strobel

M. Diane Vogt*

Thomas Waite

Stuart Woods*

Associates

Linda Adams*

Brilliance Audio*

Mike Brogan

Brian Godden

Steve Hadden*

Emory Hackman*

Inkwell Management, LLC*

Jennifer Kreischer

Mario Mastro*

Vicki Montet

Amy Rivers